In France, our team enthusiastically counsels our clients with commitment, providing them with key profiles in improving the performance of their organizations.
We assist our candidates with passion and pleasure in building and developing their careers.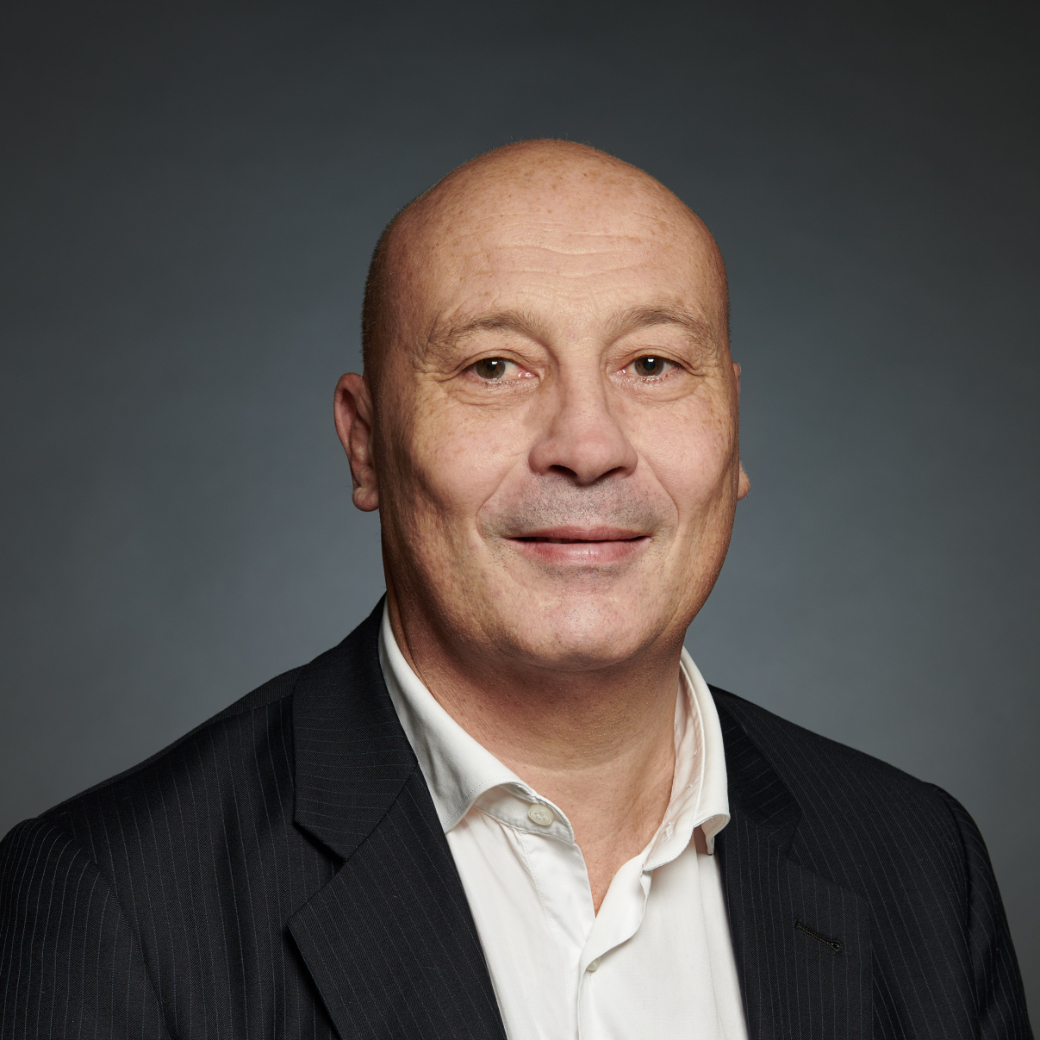 Frédéric AYMONIER
Founding Partner
Frédéric worked for 20 years as Managing Director in technology companies. Passionate about human capital and talent development, he created the Fitch Bennett Partner firm with his partner Jacques-Louis Soubirous.

As a headhunter for 18 years, Fréderic has been involved in recruitment missions for executives, CEOs, executive committee of directors and functional managers within large ETI groups, startups & unicorns. He operates throughout Europe and also works extensively on behalf of capital investors.

With his teams in France and abroad, he leads a network of talented men and women, advises them in the building of their career paths and assists his clients in organizational transformation, executive committee assessments, coaching of senior executives and high potentials.
Jacques-Louis SOUBIROUS
Founding Partner
Jacques-Louis served for 20 years as Director of Human Resources in international companies with a high concentration of expertise (LVMH, VIVENDI). Passionate about recruiting and developing talent he created the Fitch Bennett Partners firm with his partner, Frédéric Aymonier.
Jacques-Louis has been specializing for 15 years in direct approach multi-sector executive search consulting for executive profiles and key positions in France and abroad.
Beyond recruitment consulting, Jacques-Louis supports the development of the firm's Career Management and Interim Management divisions.
With his team, he leads a network of talented men and women, counsels them in the building of their career path and assists companies in the transformation of their organization, the assessment of executive committees, the coaching of senior executives and high potentials.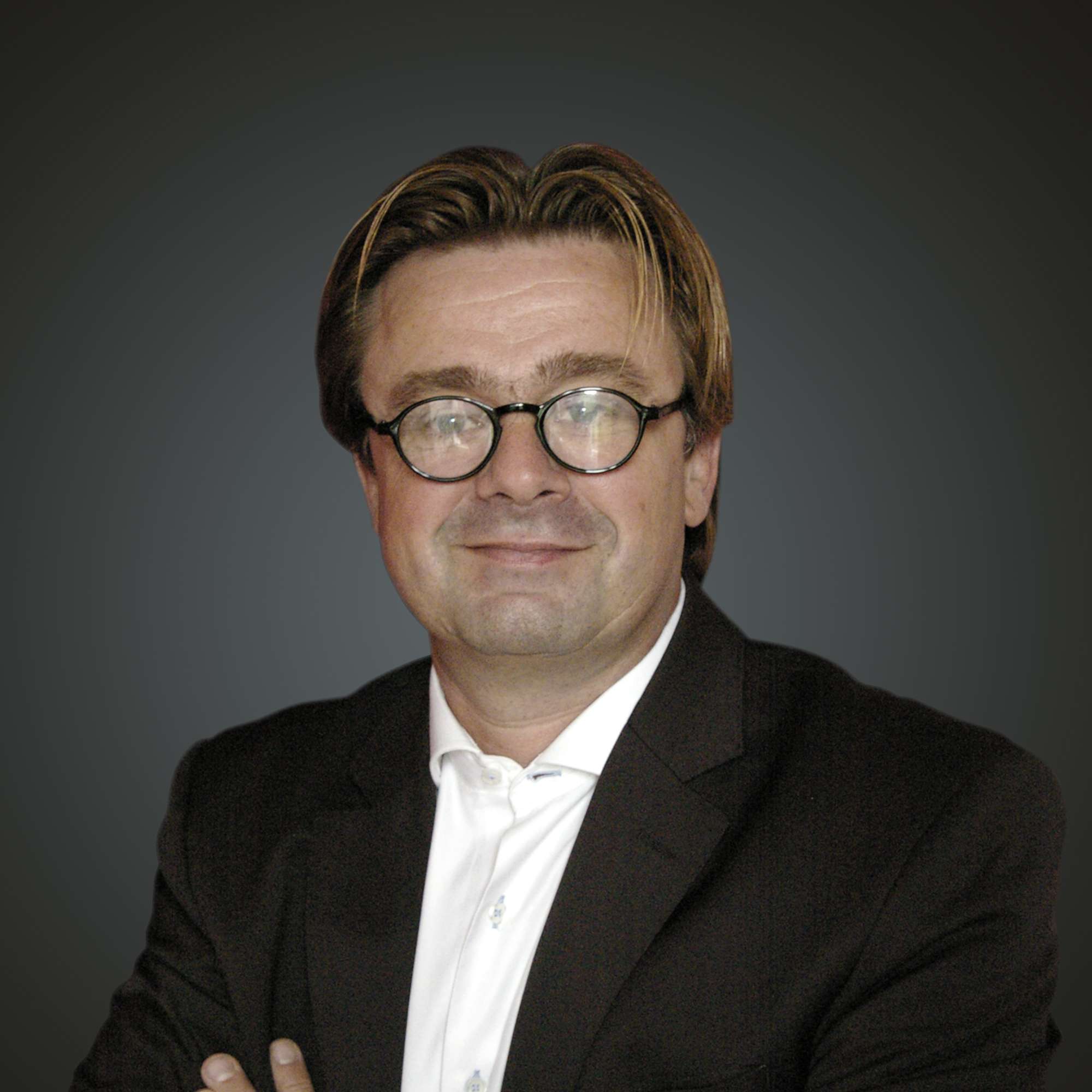 Philippe JOLLY
Founding Partner
has served on the executive committees of French subsidiaries of international groups as Commercial and Marketing Director.

He has developed a real expertise in B to B markets and in network management.

His managerial experience, in business development and human resources, leads him to accompany his SME and ETI clients in their multi-channel strategy, by identifying the women and men of talent who will carry it out.

As a multi-sector consultant, he works with players from the business services and new technologies, urban mobility, and is positioned above all as an expert in the travel industry and hospitality business.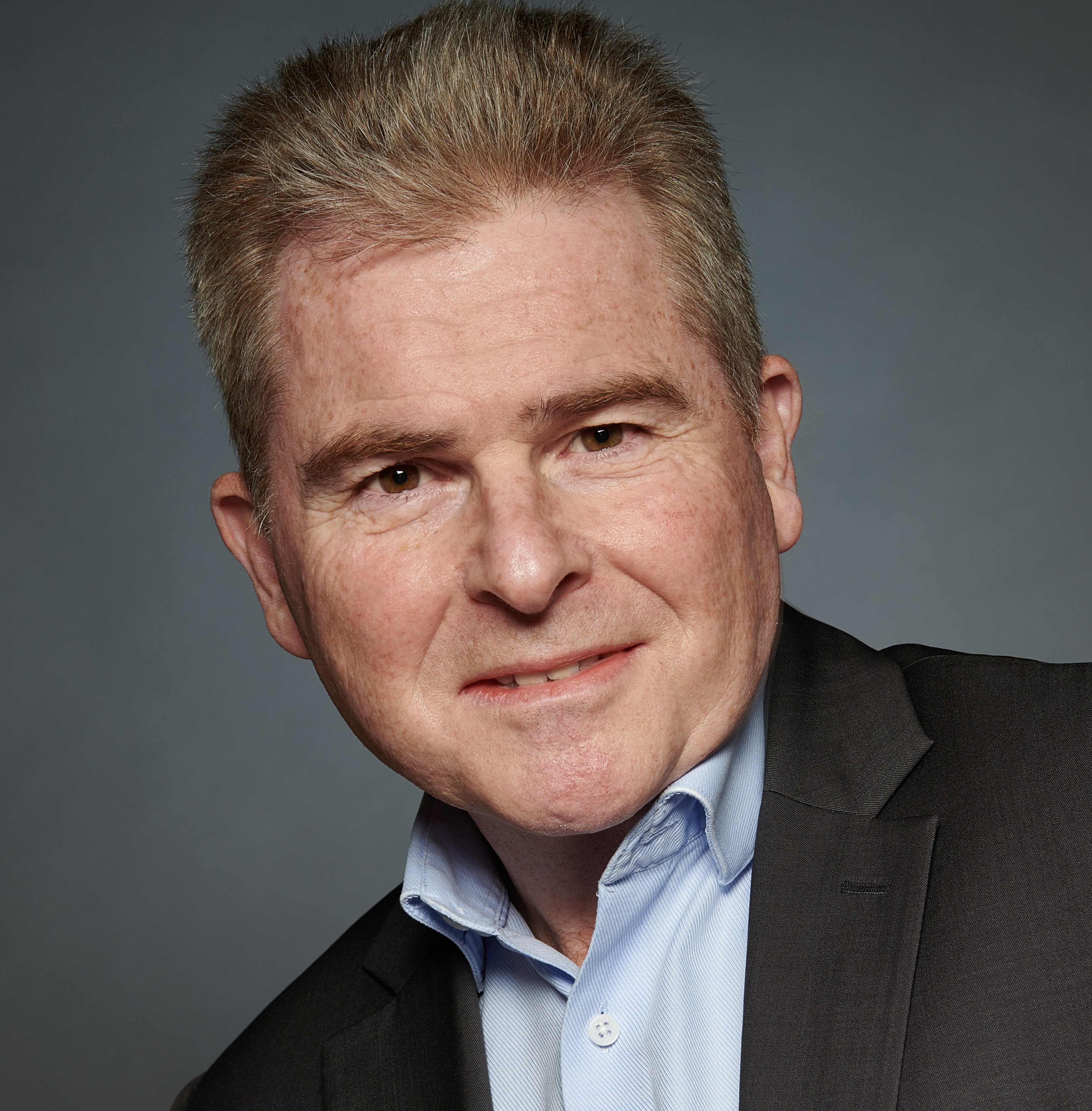 Bruno FREDERIC
Founding Member
With his experience in national and international groups (FNAC, Lagardère, Bouygues, Palm, Haier, TDF) in subsidiary, sales and marketing management positions, Bruno specializes in the search for talent for senior and middle management positions on behalf of players in new technologies, distribution, luxury and automotive in B2C and B2B environments.

He assists managers throughout their professional life and companies in strengthening their expertise in operational and strategic functions (sales, marketing, finance, HR, general management...) to meet their growth and positioning challenges.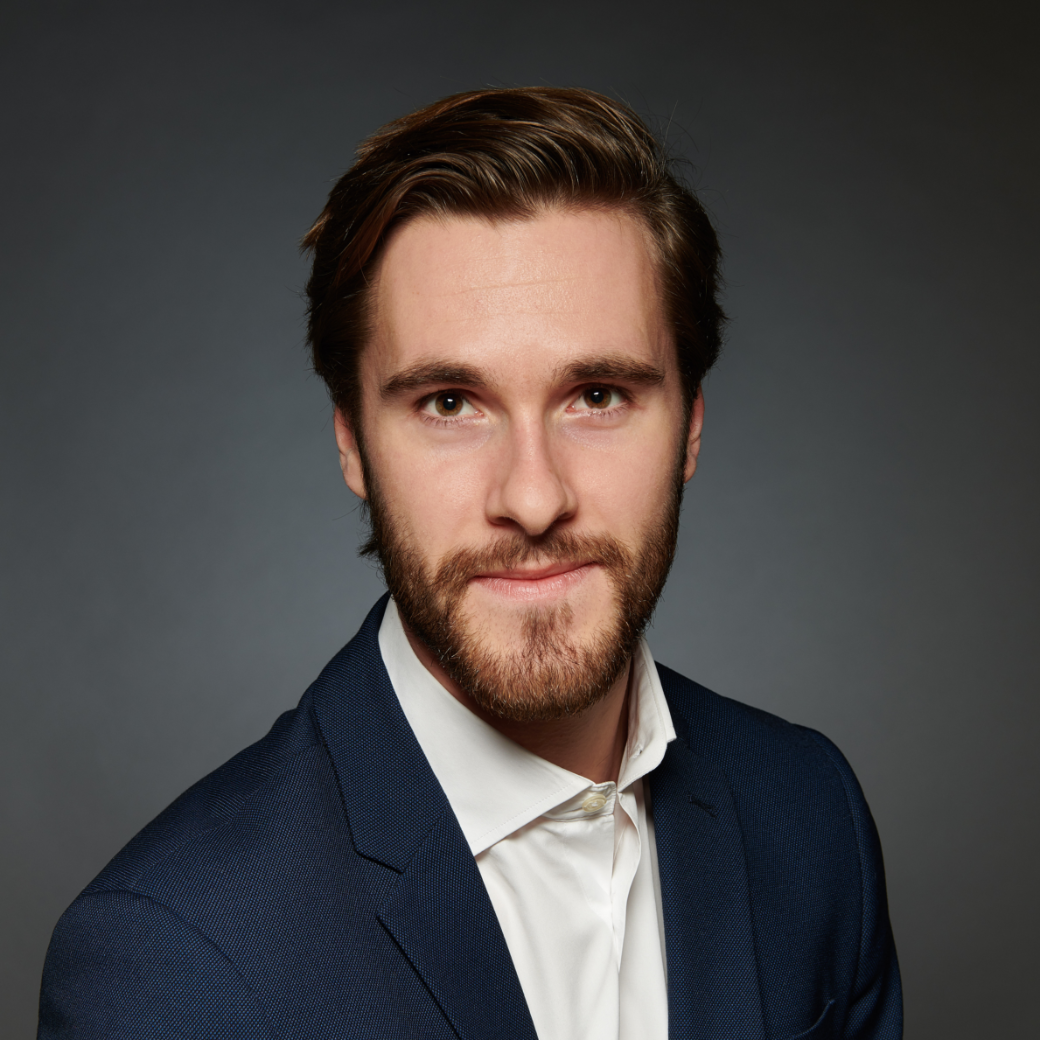 Colomban BOUNINE CABALE
Partner - Executive Search
As Senior Consultant, Colomban Bounine counsels economic players in the French market in their various strategic and executive recruitments.
Multi-specialist and expert in networking, he conducts searches for executives and senior managers through direct approach, in industry (Consumer goods / distribution / retail / luxury), the world of new technologies (NICT / MARKET-PLACE / DIGITAL) and services (Consulting / financial activities).
Colomban works on Sales, Marketing, Finance, Strategy and HR positions and assists his clients in the search for tomorrow's leaders, growth catalyst.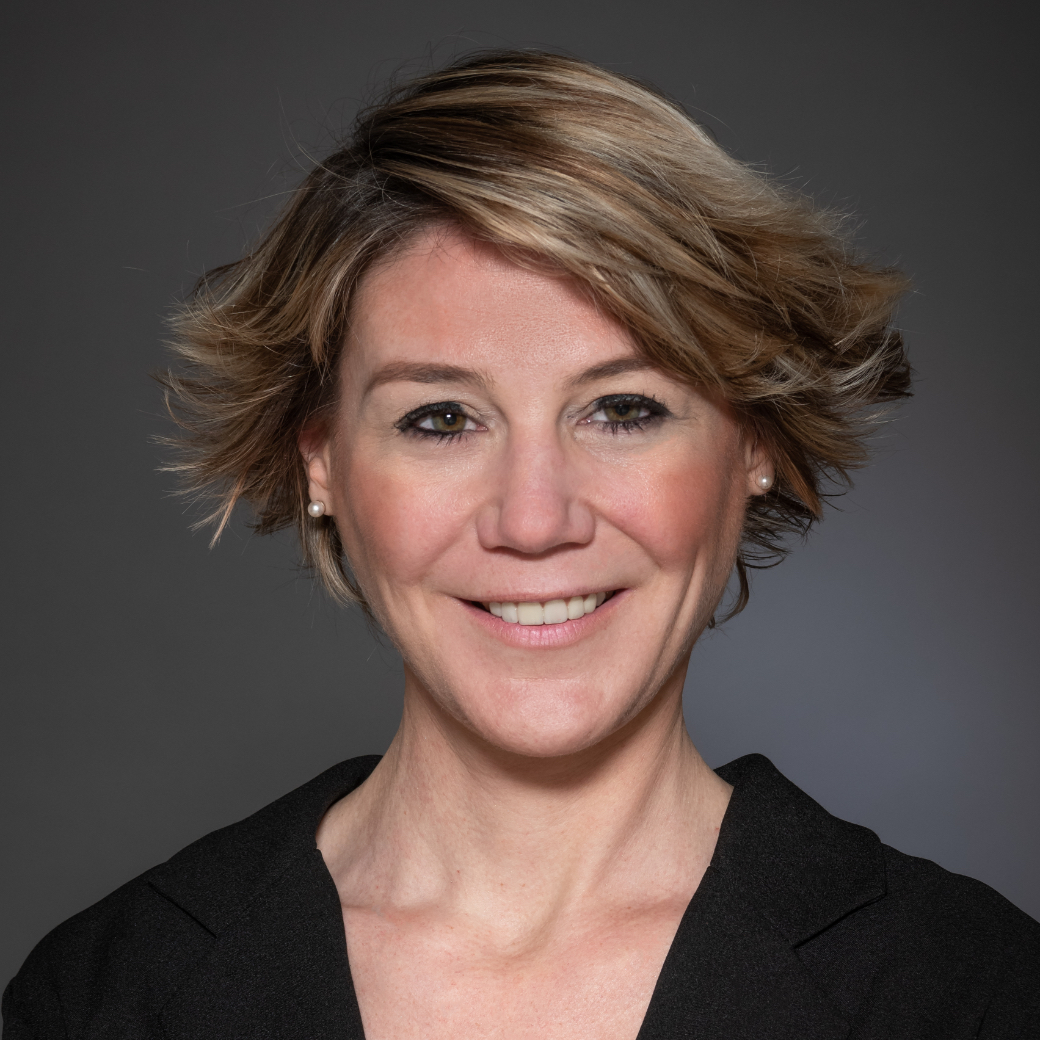 Julia IMBERT DES GRANGES
Partner - Executive Search & Career Management
During a professional career of more than 15 years within various Top & Middle management hunting firms, Julia Imbert des Granges has developed her expertise and know-how in the search for executives, senior managers and experts mainly for her clients based in the Rhône-Alpes region within large accounts and mid-sized companies.
Her spectrum of activity is generalist, nevertheless with a particular focus in recent years on the sectors of Industry, New Information Technologies & Health.
Passionate about human capital, the evolution of human resources trends, Julia joins us to set up our activity in the Lyon and Rhône-Alpes region.
She works on the recruitment of four types of profiles, in France and abroad :

- Young talents

- Recognized experts

- Managers

- Officers and members of executive committees.
A lawyer by training, with a Master's degree in Human Resources, Julia is now completing her training and is certified Coach - RNCP Level I. She now assists her clients both collectively and individually in the context of professional transitions, position taking, outplacement, coaching of executives and managers.
Laurent PENHOUET
Partner - Executive Search
During his career Laurent has evolved as an executive Manager in various industries in France, abroad and as an expatriate, he has gained experience that allows him to support organizations of all sizes. This rich background has given him the opportunity to hold various management positions, CCO of Alphabet France, Vice President Market Strategy then Vice President Commercial Excellence at Carlson Wagonlit Travel, Commercial and Marketing Director at Eurotunnel/Getlinc, General and Commercial Director of Loc-Action, a subsidiary of LeasePlan, and International Sales Director at Europcar.
His experience of working within Executive Committees, in complex, international, matrix or functional environments, allows him today to have a perfect understanding of his clients' strategic issues. As a generalist, he works in any type of industry and on a wide range of Executive Committee and Specialist positions.
Master in Business Management, graduate of the Sorbonne, Laurent is also a Master in Business Law graduate of ASSAS. A golfer, he is a passionate mountain biker and a long distance traveller who spends his free time with family and friends between Paris, the PACA region and Copenhagen.
Richard BENTZ
Partner - Executive Search
Since April 2012, Richard BENTZ is Director of Human Resources in charge of Support and Administration functions at Disneyland Paris. As part of his duties, Richard is in charge of piloting and implementing the Human Resources strategy for its divisions in the areas of development, training and social policy. He counsels and assists his internal clients in the implementation of the strategy. Richard also leads value-creating cross-functional projects that will contribute to the improvement of the company's performance and support the changes generated by the evolution of our activities.
Before taking up his position in the company, Richard he started his career as a salesman then manager in the IT service sector. He then turned to consulting, becoming a partner in a human resources consulting firm. In 2000, he joined the insurance company Allianz as Director in charge of Human Resources Development, then as Human Resources Director, for managing executives and internationally mobile staff. In 2007, he became Director of Human Resources for the Technical / Actuarial Management on the one hand and the Group Marketing Management on the other hand.
Richard is a graduate of the Institut Supérieur de Gestion and holds a Master's degree in Strategic Human Resources Management from HEC.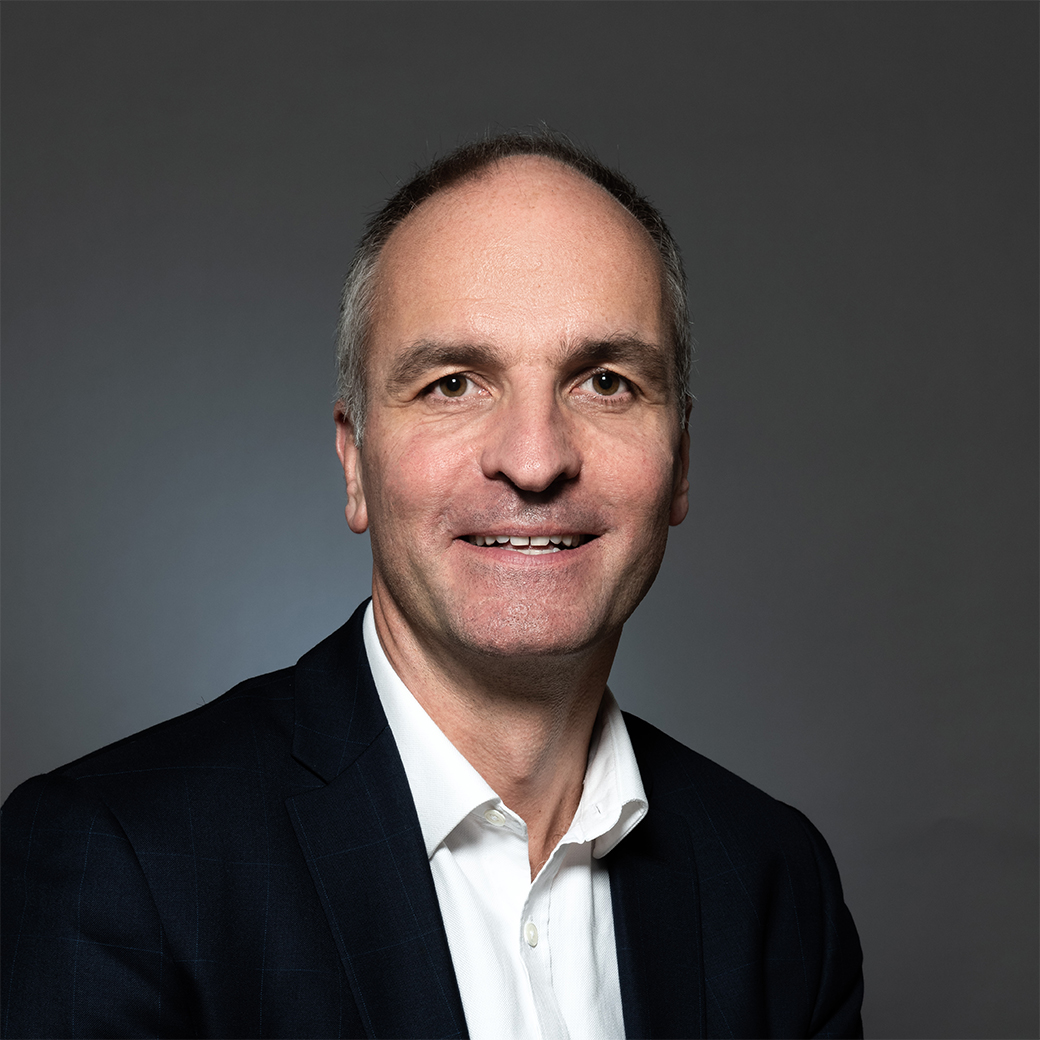 Bertrand GIRAUD-CHARREYRON
Partner - Executive Search
During a 25-year career in international groups and a brief stint in entrepreneurship, Bertrand has multiplied management experiences in different sized structures, family or listed companies, mainly at Lacoste in Commercial Management positions both in Europe, Latin America and the Middle East/Africa.
Bertrand has driven the commercial development of exclusive distribution networks through partnerships with Subsidiaries, Joint Ventures and Distributors. As a member of Codir, he has an in-depth knowledge of the company's transversal organizations, transformation plans and the key role of each employee.
Bertrand will be very happy to assist you in recruiting your future Talents mainly in the Luxury - Fashion - Retail - International sectors for positions in General Management, Commercial, Marketing, Digital & Transformation, Operations, Supply-Chain, Legal, HR...

A graduate of Neoma Business School (PGE Reims 1990), Bertrand is passionate about traveling, running and particularly appreciates the Basque Country.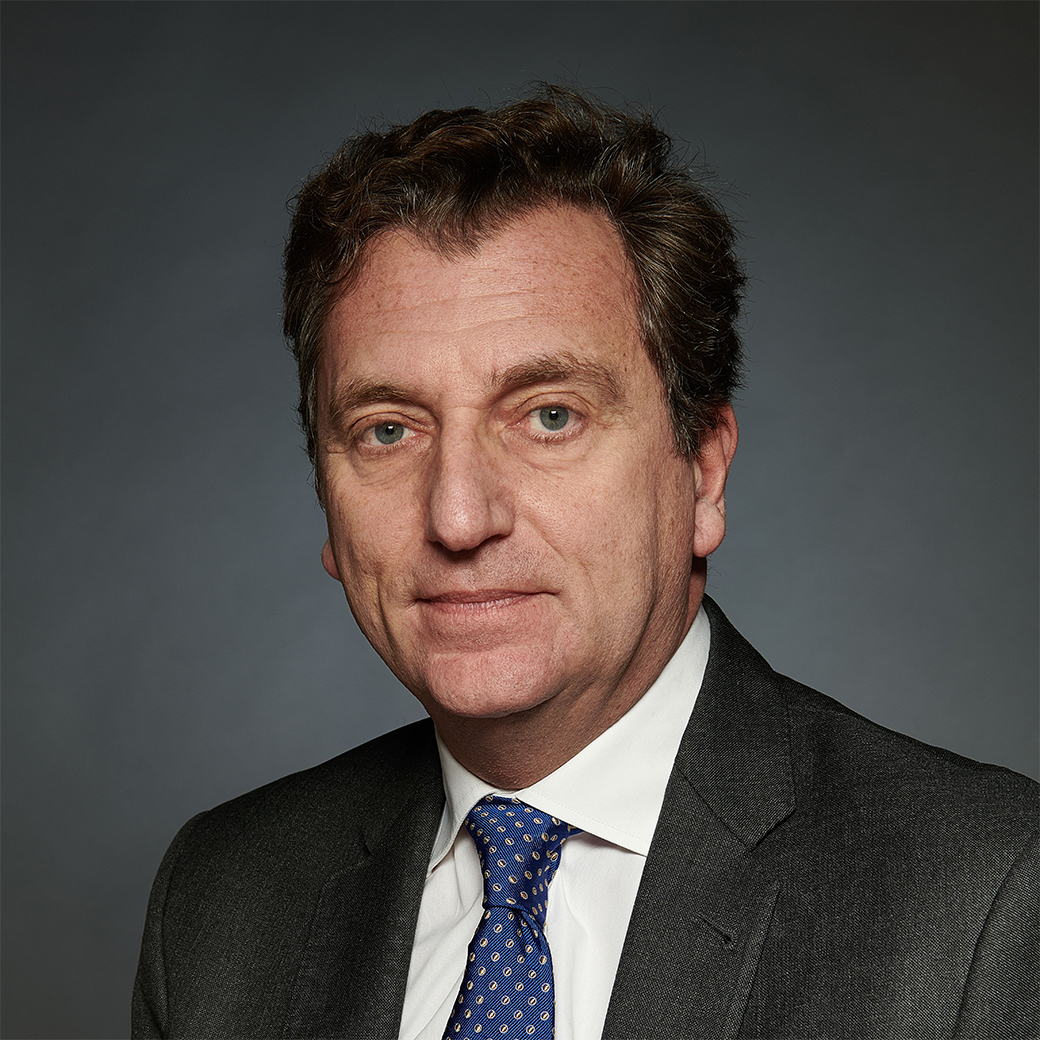 Jean-Philippe MÉNÉTRET
Partner - Career Management
Jean-Philippe Ménétret has more than 25 years of experience in the new technologies sector as Marketing and Business Unit Director in France and internationally. He is a graduate of ESSEC International General Management, Certified Transition Manager, RNCP Level 1 Certified Professional Coach and MBTI Authorized Practitioner.
A specialist in change management, today he accompanies executives and managers through the different stages of their careers, whether it be with regard to their personal development, their career assessment, their evaluation, their career development or transition, their taking up a position or their company creation project. Since its creation, he has also headed the Career Management Department of Fitch Bennett Partners.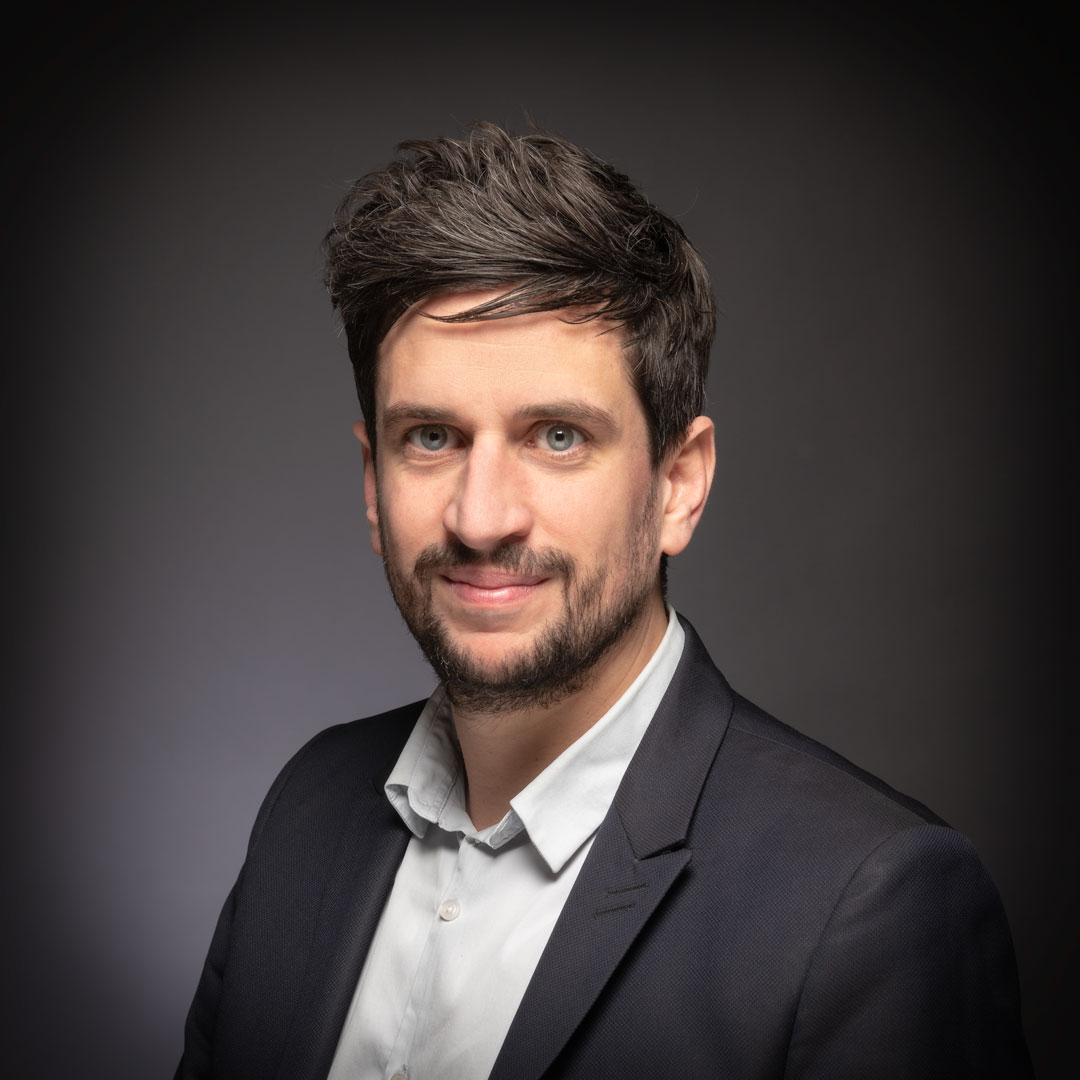 Laurent NOVI
Partner - Transition Management
Partner in charge of transition management practice
Chemical Engineer, Process Engineering, with a Master's degree in Industrial Business Engineering from INSA Toulouse.
Laurent has more than 8 years of professional experience in the Corporate Purchasing Department of Veolia Energy. He then joined an international recruitment firm to build the Transition Management activity where he became a Senior Partner. For 5 years, Laurent strengthened his clients' teams by proposing high level managers and executives, available and expert in their field, on key missions of relay management, performance improvement, turnaround or project management.
Laurent assists his clients in all Transition Management issues for all Top Management jobs (Operations, Finance, Human Resources, IT, etc.) and General Management.
Temporary solutions to accompany change and your transformation. It puts in place high-level managers or executives who are available and immediately operational.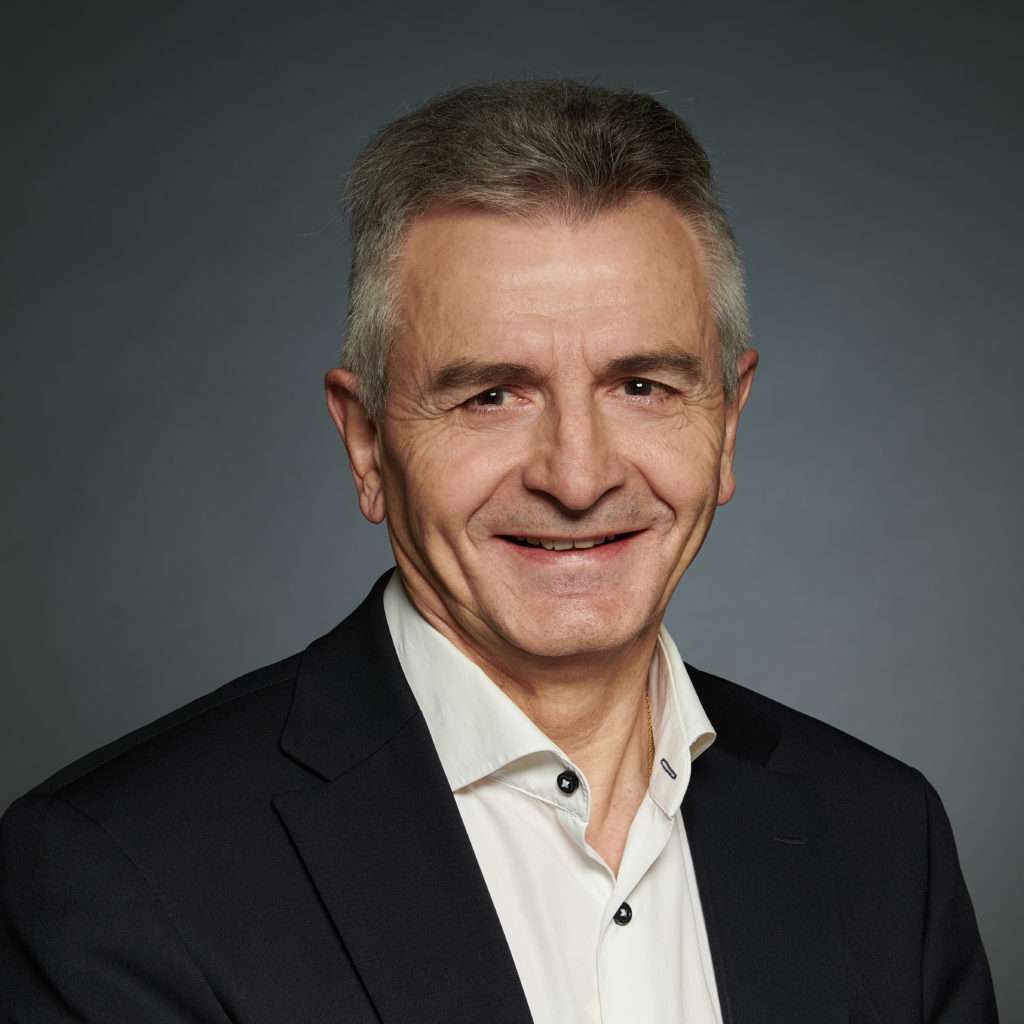 Patrick DABERNAT
Partner - Executive Search
I have built my professional career in key positions in various SME/ITEs gravitating more particularly around car manufacturers, the world of passenger transport, ground and air, as well as the high-end hotel industry and services in general. The polyvalence of my successive experiences has allowed me to understand, with a good acuity, the most complex situations inherent to the different aspects of the management of a company.
Today, I accompany Company Managers in their development or restructuring projects and in their quest to find the ideal profile.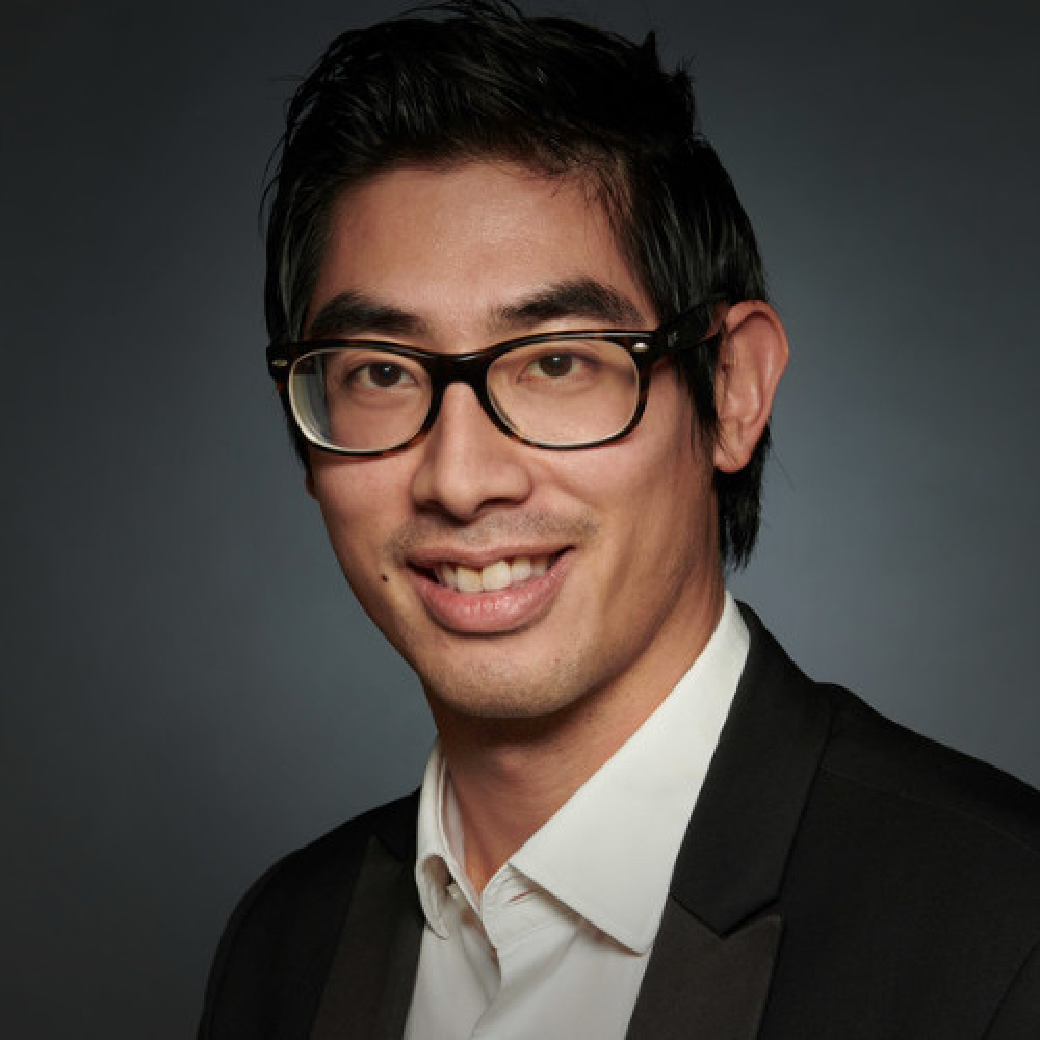 Alex HOA
Partner - Executive Search
Graduate of an International Business School and a Bachelor's degree in London, Alex HOA is an expert in Headhunting and Direct Approach Recruitment of Experts, Middle & Top Management profiles - whatever the job and function (Support, Sales, Digital...).

With a generalist profile, Alex started his career in Luxembourg, where he stayed for a little more than 3 and a half years, before joining, 5 years ago, the Fitch Bennett Partners firm, in Paris.

He has been building his expertise for 8 years, around " Industrial " (HealthCare, MedicalDevices, Automotive, Aeronautics, Rail, Food, FMCG, Chemicals, Logistics etc...) and " Banking & Finance "(Risk & Compliance, Private Banking, ALM, Financing etc...) sectors.

Quadrilingual (French, English, Vietnamese and Spanish), Alex refines his field of action in France and abroad.
Aymeric Bouffard
Partner - Executive Search - Transition Management
Aymeric has 25 years of professional experience including 12 years as a business unit manager in France and internationally in B2B services.
Since 2018, he has been putting his operational experience at the service of his clients, by recruiting talents by direct approach and selecting executive interim managers to help companies take a step forward.
Aymeric has a B2B approach sensibility marked by his experience in Transport and Logistics, Telecoms and Customer Relationship Management, he has also managed missions for the Industry, Banking, Defenceand Energy sectors for various functions and mostly Top Management roles in France and Europe.
Aymeric worked 18 years for an Anglo-Saxon group, including 4 years in the USA. He is at ease in multicultural environments and is familiar with English and American culture.
Aymeric joins us to strengthen our Executive Search and our Executive Interim Management activity.
Aymeric graduated from business school and completed an Executive MBA at HEC in 2009. His hobbies: sports (squash and kitesurf), motorcycling and his family.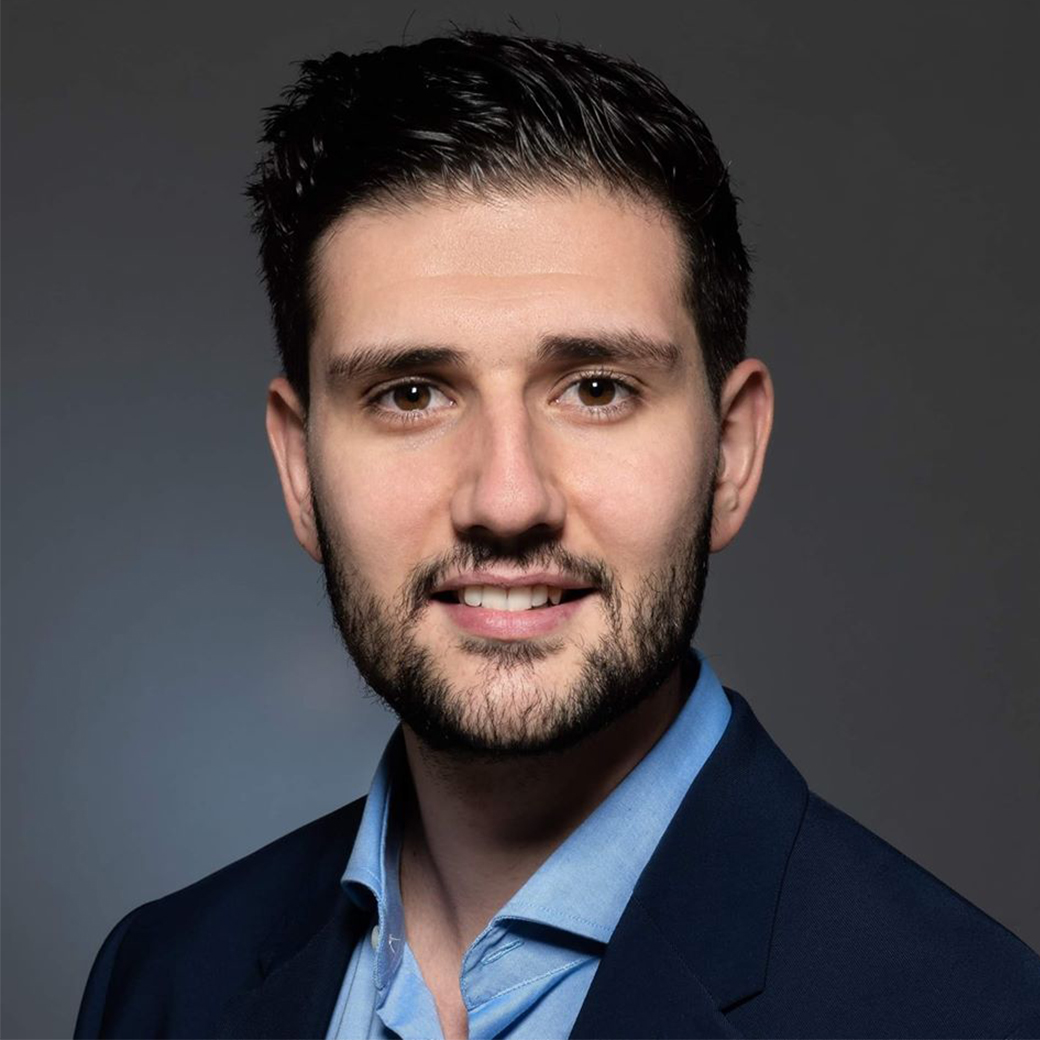 Thomas is a professional ex-handball player, he comes from the Nice area.
Globetrotter and entrepreneur, after creating his own company, he joined the firm where he is in charge of managing the Talent Researcher team.
He is passionate about marketing, digital, new technologies and new business models (Start-up; Scale-up; Lab's and Entrepreneurial Hub).
Tel : 06 59 15 59 97 / E-mail : trozier@fitchbennettpartners.com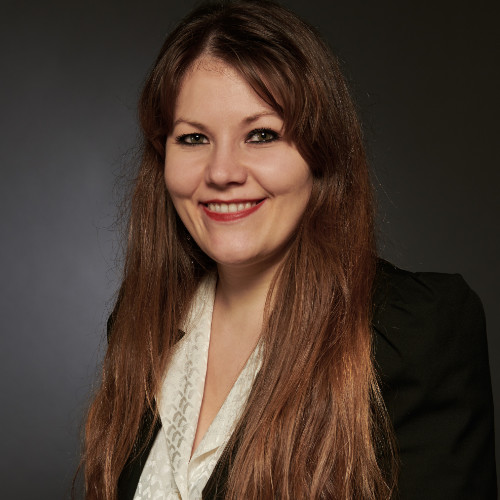 Ana POPESCU
Talent Researcher
Talent Researcher within the Fitch Bennett Partners firm.
With a double specialization of Teacher of National Education and Documentary Librarian, a Bachelor's Degree in Social Work and a Master 2 Degree in Human Resources Management, Ana POPESCU has evolved within Romanian companies, specialized in marketing, sales and human resources.
Enthusiastic, persevering, with a genuine interest and curiosity to learn, Ana Popescu followed in parallel trainings in project management, organizational management, negotiation and human resources management by developing communication skills.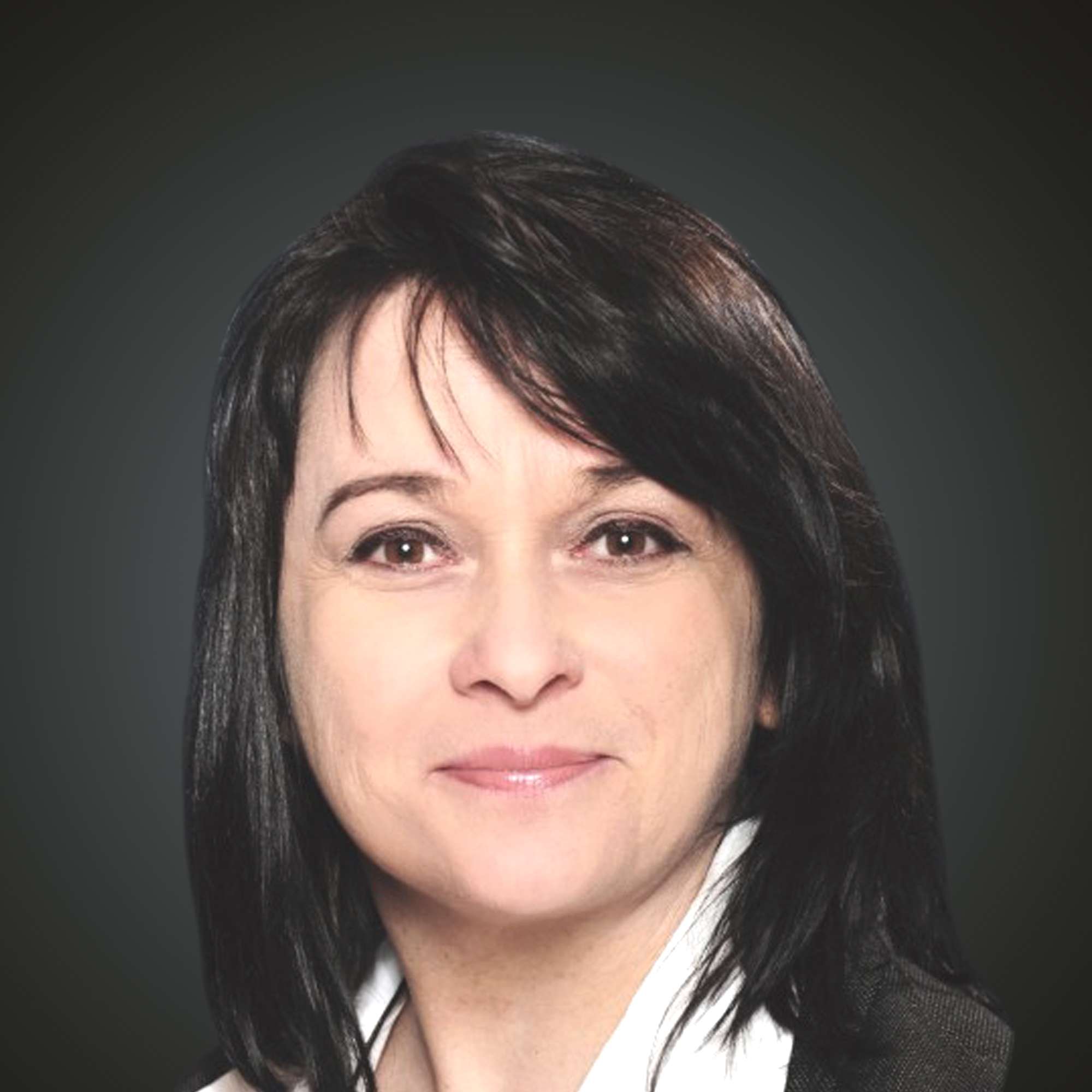 Pascale BLANCHEZ
Senior Talent Researcher
Passionate about languages, Pascale started as a French and German teacher for foreigners in Germany. In 24 years of expatriation across the Rhine, bilingual German and fluent English, she acquired experience as a Key Account Manager and Area Sales Manager in various B2B sectors: the distribution of electronic components, the technical textile industry and its many R&D application areas, and then the B2B2C sector of electro-surgical equipment..
Product training and onboarding of collaborators were a constant in her professional career.
After a retraining as a Human Resources Manager, she joined Fitch Bennett Partners, in order to contribute to the recruitment of the best talents in top and middle management in France and internationally.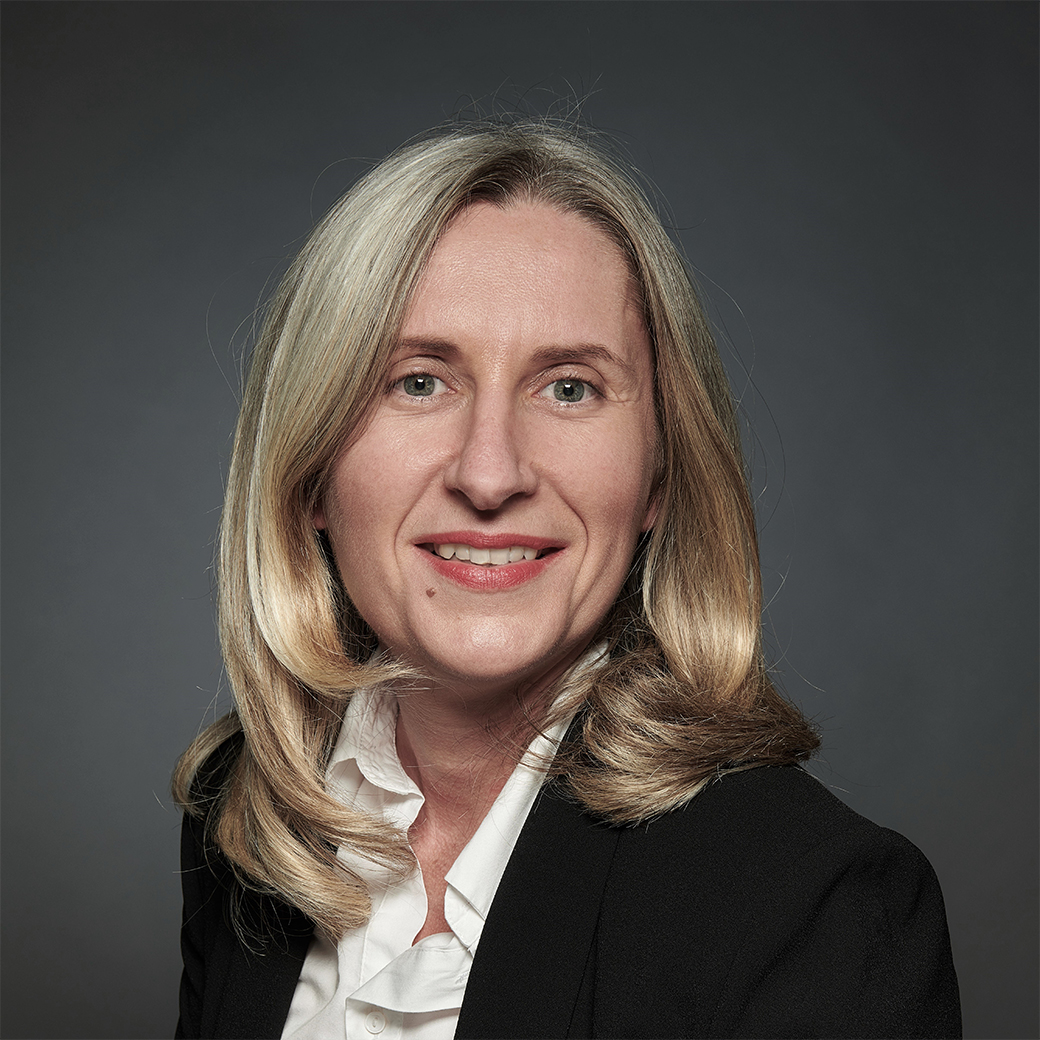 Virginie LAURENT
Office Manager
A top-level sportswoman, Virginie converted to the "Health, Well-being" sector for 17 years.

After training as a General Management Assistant, she joined us in 2018.
Virginie assumes the responsibility of Office Manager within the firm with efficiency and dynamism!

She also manages day-to-day relations between the head office and the international offices.

Virginie assists the founding partners in the development of Fitch Bennett Partners , in the administrative, financial and international aspects of the firm.
OUR INTERNATIONAL NETWORK
Our offices around the world
Thanks to its know-how in France, Fitch Bennet Partners international executive search firm can meet your recruitment challenges abroad, relying on its network of recognized local Partners covering the main economic regions.
FITCH BENNETT PARTNERS ABIDJAN
Aniela VE KOUAKOU
Agiloya Afrique
08 BP 2942 Abidjan 08
Résidence MAHA-Zone 4C Bietry-Abidjan
FITCH BENNETT PARTNERS BÉNÉLUX
Jean-Paul BISSEN
Avenue Louise 523
B-1050 Brussels
FITCH BENNETT PARTNERS DUBAI
Zoran MARINKOVIC
Prism Tower, Office 2402,
Business Bay, Dubai,
United Arab Emirates
FITCH BENNETT PARTNERS HELSINKI
Lars ELVEBACK
Mannerheimintie 12 B
00100 Helsinki - Finland
FITCH BENNETT PARTNERS LONDRES
Marc HIGHTON
13 Birch Grove, Pyrford,
London – ENGLAND,
FITCH BENNETT PARTNERS MADRID
Elena TEROL
Hermosilla, 46 3º Izq. D
28001. Madrid
FITCH BENNETT PARTNERS MILAN
Francesco FESTA
Via Andrea Appiani, 12
20121 Milano
FITCH BENNETT PARTNERS STOCKHOLM
Lars ELVEBACK
Mannerheimintie 12 B
11123 Stockholm - Sweden
FITCH BENNETT PARTNERS SHANGAÏ
Eric Egiziano
129 West Yan'an Road Jing An District
11123 SHANGAÏ - CHINA