PRESS RELEASE – Fitch Bennett Partners announces its partnership with Mallory Partners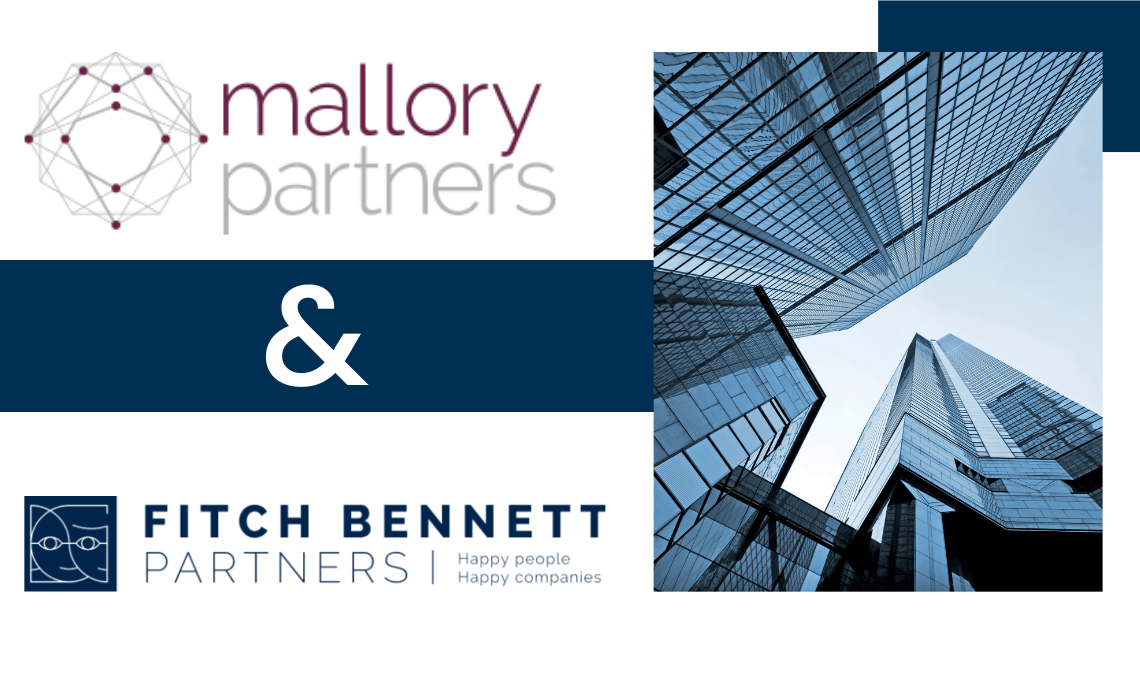 Fitch Bennett Partners is pleased to announce its partnership in the United Kingdom with Mallory Partners, represented by its two founders Jeremy Purkis and Martin Luise.
Mallory Partners is a specialized executive search firm that collaborates with private equity investors, private equity-backed businesses, and entrepreneurial candidates to assemble performance-driven management teams that generate substantial value for their investors. The firm's clients include some of the most esteemed firms in the industry, including the UK's three most active investors in terms of transaction volume and value. Mallory Partners' track record of success has been established through the implementation of a rigorous and highly customized recruitment approach. Through this extensive experience, the firm has developed a keen eye for identifying the leadership talent required to thrive in this dynamic and challenging environment.
An executive recruiter with more than 20 years' experience of delivering board-level assignments across a number of sectors and a range of disciplines. Most recently, heavily involved in the Business & Support Services markets, working with select corporate clients (at middle management – director level) and Private Equity backed businesses (CEO, CFO/FD, Ops/Sales Director and Non-Exec). Jeremy has recruited Executive C-level candidates, Chairs and NEDs for businesses backed by Sovereign Capital, LDC, 3i, Horizon, August Equity, Chiltern Capital, Vitruvian, Inflexion, Beech
Tree and LDC amongst others. Specialties: Executive search and selection assignments, senior recruitment.
Mail :  jpurkis@fitchbennettpartners.com                                                                  Tel : +44 07970 687 974
An Executive recruiter with over 25 years' experience of delivering board level assignments across a range of sectors and disciplines. Have worked for large scale corporates and significant experience of start-up's having built Executive Search businesses for owner managed businesses and quoted enterprises. Martin has experience encompassing permanent and interim assignments.
Mail :  mluise@fitchbennettpartners.com                                                                  Tel : +44 07949 144 162
Our Partners around the World: Thanks to its know-how in France, Fitch Bennett Partners, an international executive firm, can address your recruitment challenges abroad by leveraging its network of renowned local Partners covering the key economic regions: North and South America, Europe, and China.
More information: +33(0)1 84 79 02 44 / societes@fitchbennettpartners.com